President's Address
Dear ASCE Northwest Branch Members: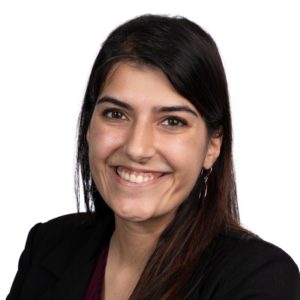 Happy New Year! As we all return to the "office" from our holiday breaks, however short or long, I am observing a renewed sense of productivity. The phone is ringing as clients and team members alike return calls and check in on the status of various projects. The flow of email is picking up. We are looking at our to-do lists with varying levels of excitement and/or stress. On my own to-do list is to write this address to the Northwest Branch Board membership, which has been a long time coming. The last Branch newsletter was issued shortly before COVID. Since then, like most of the world, we pressed pause on social events and in-person gatherings, moving those engagements to a virtual platform when we could and canceled or rescheduled events when we could not. Despite the lack of in-person events, many of us saw little to no change in professional workloads and those of us with young or school-aged children experienced more obligations at home. Branch activity was stagnant for a while, but activity is picking up and we have finally found ourselves with newsletter content to share with you all.
The New Year has energized us to mobilize both ourselves and this newsletter, and we hope to maintain this energy into the rest of the year. The Northwest Branch board is strengthening its partnership with the Wisconsin Section board in an effort to revitalize the branch and increase activity, both at the board and membership level. I am grateful for the accountability and support that the Wisconsin Section provides and the time and dedication devoted by Northwest Branch members to bring you this newsletter's content. I hope to interact with you at future ASCE events and wish you a happy and healthy 2022!
Sincerely,
Corona Woychik, P.E.
Northwest Branch President